Have you ever looked in your closet at all your clothes and thought you didn't have anything to wear? How can that be - you have numerous tops, bottoms, dresses, accessories, etc! After having these thoughts myself I would then turn to the likes of Instagram and Pinterest, searching through hashtags and hundreds of pictures to try to get an idea for a new outfit, all the while thinking there has to be a better and easier way to do this. In comes FINERY. This app does just that! Got a fun new top but not sure how to style it? Add it to your virtual wardrobe and see some amazing styled looks with that piece. You will legit feel like Cher in Clueless, flipping through your virtual style choices until you find your perfect outfit. Why do all the work when others, with great style, have already done it for you?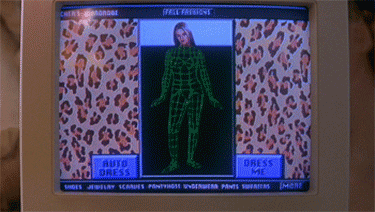 For example, I bought this top last year and enjoy wearing it with different pants and shorts, but I wanted to see how others styled it. I had not yet paired it with a black blazer like shown below, and that is a look I can save to my inspiration collection. The style influencers they pull looks from are sure to be inspirational as you head to your closet and see your wardrobe with fresh eyes!
Another fun feature is that you can build looks to save for the future. Going on a trip? Get your looks planned so you can streamline your packing process and not forget anything! I always manage to forget a coat or a pair of shoes, so having things already saved definitely helps. Below you can see a few of my every day outfits saved, and as I continue to add to my wardrobe I will be able to build more and more outfits and see more and more inspo for each piece!
Today was a rainy day in Georgia, so I was able to see what looks I had already created with my Hunter rain boots and viola - dressing was so much faster and easier!
Check out the site here, download the app in the app store, and start getting new fresh looks with the clothes you already have! Leave me a comment below once you check it out and let me know what you think! Kindly,
Kristin